Seafarers report juggling workload with wellbeing onboard in Q3 2022 Happiness Index
News & Insights 24 January 2023
---
Seafarers Happiness Index (SHI) Quarter 3 2022 results are a measure of the happiness level of seafarers at a time where wellbeing initiatives and investments made by companies during the pandemic are beginning to reap returns in terms of mental health and wellness levels. Efforts to improve life at sea for seafarers have not gone to naught as Q3 results reflects sustained optimism with an overall average of 7.3/10, a small uptick from 7.21 in the previous quarter.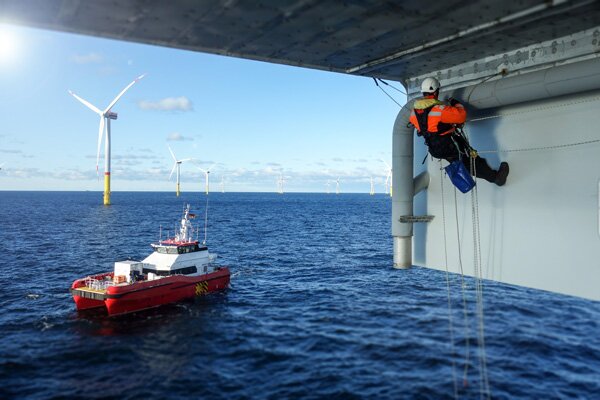 As technology improves and efficiency increases oboard, the impact of this notable in faster turnarounds, visits to ports in quick succession and higher cargo demands. This invariably comes with more paperwork and administrative tasks that would fall on the shoulders of seafarers. In addition to Minimum Safe Manning requirements (MSM), those on board are expected to manage an increased workload. These increased responsibilities and subsequent reduced downtime are troubling seafarers, reported throughout the Q3 Seafarer's Happiness index report:
Too much output in too little time, and on top of that they pile us up with paperwork - Participating seafarer
In the Q3 report, seafarers have admitted to feeling a sense of relentless demand throughout their entire voyage, leaving them feeling burnt out by the workload. Such extended periods of heightened work and stress takes a toll on the mental and physical health and wellbeing of these seafarers, leading them to question if seafaring remains a rewarding career.
The wages are ok, but is that enough anymore? - Participating seafarer
Every bit of improvement counts; be it in connectivity, catering, training, wages, working hours. However, it is the synergy of these adjustments across the industry that can bring about real long term positive and impactful changes for seafarers.
The final report of the year, Q4 2022 will be published later this month, in which the overall themes and trends from the past year will be summarised and reflected upon. Watch out for the release and our breakdown of the survey results over the coming weeks.
The Loss Prevention department at Standard Club is dedicated to improving seafarer welfare, and testament to that commitment, the club is a signatory on the Neptune Declaration on Seafarer Wellbeing and Crew Change as well as a proud sponsor of the Seafarers Happiness Index, a report by Mission to Seafarers.
Category: Loss Prevention