Alongside, Podcast Series
Alongside is The Standard Club's podcast series featuring thought-provoking discussions on news and topics in the maritime industry, with experts from the club and special guests in the field.
Subscribe and follow Alongside on your favourite podcast app.
We are always by your side.
Episode 4: North Atlantic Right Whale
Our focus for this episode is on the shipping industry's role in protecting the critically endangered right whale and marine ecosystems. We're joined by Moira Brown, Senior Scientist at the Canadian Whale Institute and Rhiannah Carver, Director, Enterprise Project Management Office and Sustainability at CSL. 17 mins.
Meet our guests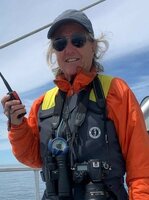 Dr. Moira Brown is senior scientist with the Canadian Whale Institute (Campobello Island, NB), member of the Campobello Whale Rescue Team and emerita scientist with the Anderson Cabot Center for Ocean Life at the New England Aquarium (Boston, MA). Her research interests include population biology and demographic studies of North Atlantic right whales. Her conservation work is focused on working with the fishing industry on entangled whale response, especially of right whales, and with the shipping industry on reducing the risk of vessel whale collisions in Atlantic Canadian waters.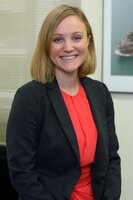 Rhiannah Carver is the Director of the Enterprise Project Management Office and Sustainability for The CSL Group ("CSL"), a leading provider of marine dry bulk cargo handling and delivery services and the world's largest owner and operator of self-unloading vessels. Rhiannah is leading the evolution of CSL's ESG program and working on strategies to address sustainability risks and opportunities. Prior to her current role, Rhiannah held multiple positions across CSL in the environment and safety functions.
Episode 3: Alternative Fuels
In this episode, with the need to reduce carbon emissions becoming more critical, our topic is alternative fuels. We'll discuss the viable options for the shipping industry and the challenges of adopting new fuels. Our guests are Nick Potter, Head of Shipping and Maritime for Shell in Asia Pacific and the Middle East and Saunak Rai, General Manager of FueLNG. 18 mins
Meet our guests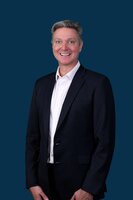 Nick Potter is Shell's Shipping & Maritime head in Asia-Pacific and Middle East. He is currently Vice Chairman and Director of the Oil Companies International Marine Forum (OCIMF) and a Board Member of the Singapore Maritime Foundation (SMF). Until recently, he was Chairman of the Lloyds Register Asia Shipowners Committee. Prior to rejoining Shell and returning to Singapore, he was the global head of Maritime for BG Group.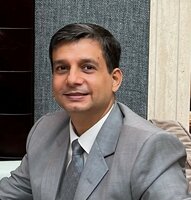 Mr. Saunak Rai is heading "FueLNG", a Joint venture of Shell and Keppel, a LNG bunkering company providing LNG as bunkers to customers through truck to ship and ship to ship operations. Mr. Saunak Rai is also the Deputy Chairman of the National Technical Committee for LNG Bunkering in Singapore. Mr. Saunak Rai graduated with President's Gold Medal in Nautical Science from Mumbai University and has completed his Master's in Business Administration from Copenhagen Business School, Denmark. Mr. Saunak Rai is a licensed Master Mariner and has extensive experience of operating Tankers, Bulk Carriers, Gas carriers, LNG vessels, and Container vessels. He is also a certified Chartered Ship Broker and Fellow and Executive Committee Member of the "Institute of Chartered Ship Brokers". Saunak is also Singapore Ambassador of Copenhagen Business School
Episode 2: Major Shipping Casualty
This time, we're looking at what happens during the initial response to a major shipping casualty and how technology can help in making the right decisions during the emergency response. We're joined by Richard Janssen, Managing Director, SMIT Salvage and Sam Kendall-Marsden, Director of Claims, Standard Club. 27 mins
Meet our guests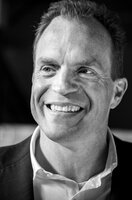 Richard Janssen - President of the International Salvage Union and Managing Director of Smit Salvage, has more than 25 years' experience of the marine salvage, towage, offshore and energy sectors. He was part of the Smit teams that delivered many well-known and complex salvage and wreck removal cases often with innovative engineering and pollution prevention requirements, including the Ievoil Sun, Kursk, Ehime Maru, Tricolor, MSC Chitra, Perro Negro 6, Troll Solution, Baltic Ace, Modern Express and Maersk Honam.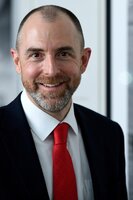 Sam Kendall-Marsden – Director of Claims - Standard Club. Sam spearheaded the club's responses to the MSC Chitra, MV Rena, Costa Concordia and Amadeo I casualties and provides ongoing advice and support to colleagues at the club in relation to casualty management.
Episode 1: The Northwest Passage
Welcome to a new podcast for the shipping industry across the world. Our focus for this episode is the notorious Northwest Passage - its viability as a trade route and it's challenges. Sharing their expertise are Captain Duke Snider, ice navigator, founder and CEO of Martech Polar Consulting and Tim Keane, Senior Manager, Arctic Operations and Projects at FedNav. 16 mins
Meet our guests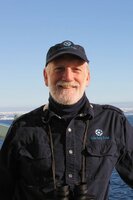 Captain David (Duke) Snider - CEO and Principal Consultant of Martech Polar Consulting Ltd, a privately-owned company providing global ice navigation services and support for polar shipping, ice navigation, polar research, expedition logistics support and ice related consulting services.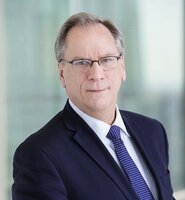 Tim Keane – Fednav Limited, Senior Manager – Arctic Operations and Projects, Began his career at Fednav on the operations side in 1977. Since 1997, has been managing the commercial operations of the company's Arctic business line including the commercial management of the NUNAVIK, UMIAK I and the ARCTIC, the company's icebreaking bulkcarriers.