Alongside is The Standard Club's podcast series featuring thought-provoking discussions on news and topics in the maritime industry, with experts from the club and special guests in the field.
Key professionals from the maritime industry and members of our Alternative Fuels Advisory Panel have joined us for insightful discussions focused on their areas of expertise. Listen below, and follow Alongside on your favourite podcast app.
In this episode, with the need to reduce carbon emissions becoming more critical, our topic is alternative fuels. We'll discuss the viable options for the shipping industry and the challenges of adopting new fuels. Our guests are Nick Potter, Head of Shipping and Maritime for Shell in Asia Pacific and the Middle East and Saunak Rai, General Manager of FueLNG. 18 mins
Meet our guests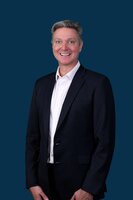 Nick Potter is Shell's Shipping & Maritime head in Asia-Pacific and Middle East. He is currently Vice Chairman and Director of the Oil Companies International Marine Forum (OCIMF) and a Board Member of the Singapore Maritime Foundation (SMF). Until recently, he was Chairman of the Lloyds Register Asia Shipowners Committee. Prior to rejoining Shell and returning to Singapore, he was the global head of Maritime for BG Group.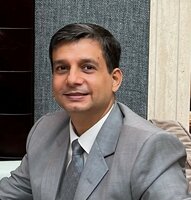 Mr. Saunak Rai is heading "FueLNG", a Joint venture of Shell and Keppel, a LNG bunkering company providing LNG as bunkers to customers through truck to ship and ship to ship operations. Mr. Saunak Rai is also the Deputy Chairman of the National Technical Committee for LNG Bunkering in Singapore. Mr. Saunak Rai graduated with President's Gold Medal in Nautical Science from Mumbai University and has completed his Master's in Business Administration from Copenhagen Business School, Denmark. Mr. Saunak Rai is a licensed Master Mariner and has extensive experience of operating Tankers, Bulk Carriers, Gas carriers, LNG vessels, and Container vessels. He is also a certified Chartered Ship Broker and Fellow and Executive Committee Member of the "Institute of Chartered Ship Brokers". Saunak is also Singapore Ambassador of Copenhagen Business School