Alongside, Podcast Series
Alongside is The Standard Club's podcast series featuring thought-provoking discussions on news and topics in the maritime industry, with experts from the club and special guests in the field.
Subscribe and follow Alongside on your favourite podcast app.
We are always by your side.
Season 2
Episode 5: Meeting the demands of ESG in maritime casualty management
This episode looks at environmental, social and governance (ESG) during complex shipping disasters. What are the risks and opportunities when managing these large-scale incidents? We explore whether that can be done in a way that balances the interests of those directly affected and the insurers who pay for the clean-up.
This podcast coincides with the publication of Standard Club's first Sustainability Impact Paper, entitled 'Planet | People | Performance'.
Meet our guests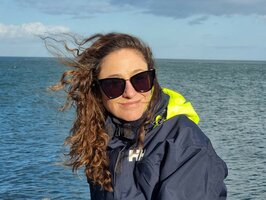 Nicky Cariglia – independent consultant – Marittima Ltd Nicky has a background in marine biology and spent her early career working for NGOs, the World Bank and consultancies on coral reef management, conservation and restoration as well as small-scale fisheries management projects around the world. The last ten years have been focussed on environmental emergency response, attending more than 30 oil spills and vessel groundings, providing technical input on all environmental and socio-economic aspects from operational issues through to impacts assessment.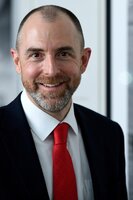 Sam Kendall-Marsden – Director of Claims - Standard Club. Sam spearheaded the club's responses to the MSC Chitra, MV Rena, Costa Concordia and Amadeo I casualties and provides ongoing advice and support to colleagues at the club in relation to casualty management.
Episode 4: Alternative fuels - the targets for success
In this episode we take a look at how the maritime industry is navigating the journey to decarbonisation, with a focus on alternative fuels. Despite the need for urgent action and to meet targets set for the industry, there is some confusion about what fuels to adopt, and a need for greater understanding about safety and insurance implications.
We hear from Professor Lynn Loo, CEO of the Global Centre for Maritime Decarbonisation - an NGO whose mission is to help the international shipping sector eliminate its greenhouse gas emissions. She outlines how the targets are useful but challenging. Professor Loo is joined by David Roberts, Managing Director of Standard Club Asia, who gives us insight from the maritime industry and explores how the issue impacts insurance. 29 mins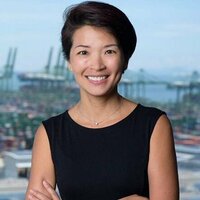 Professor Lynn Loo - Chief Executive Officer at the Global Centre for Maritime Decarbonisation, is also the Theodora D. '78 and William H. Walton III '74 Professor in Engineering, and Professor of Chemical and Biological Engineering, currently on leave from Princeton University. Before GCMD, she was Director of the Andlinger Center for Energy and the Environment, where she commissioned the Rapid Switch Initiative and the Net-Zero America Study. She also founded Princeton E-ffiliates Partnership, a flagship corporate partner program to engage industry and she launched Princeton's first executive program in partnership with the World Economic Forum to contextualise the complexities of the energy transition for business leaders. Lynn received BSEs in chemical engineering and materials science and engineering from the University of Pennsylvania and her PhD in chemical engineering from Princeton University. She is co-founder of Andluca Technologies, a startup developing wireless smart window retrofits to increase building energy efficiency and occupant comfort.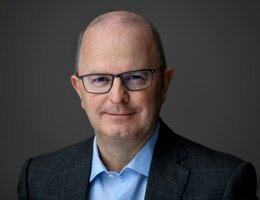 David Roberts – Managing Director - Standard Club Asia. Admitted as a Barrister and Solicitor of the Supreme Court of Western Australia 1991 and later Solicitor of the Senior Courts of England and Wales, David joined Standard Club in 1992. He was appointed Director, Mediterranean & Middle East Division in 2003, UK & Americas Division 2012, before taking on his current role. David is a member of the club's internal Alternative Fuels Working Group (AFWG), which collaborates and shares knowledge with a dedicated advisory panel (SAFAP) which includes key professionals from the industry across all maritime fields including our membership, with expertise on decarbonisation and alternative fuels. GCMD are also a member of this panel.
Episode 3: Offshore Renewables - The challenges and opportunities of increased demand for wind energy
In this episode of 'Alongside' we examine how global supply chain issues caused by the pandemic and the war in Ukraine have affected the wind farm sector. With these challenges there are also opportunities, as we hear from two of the industry's leading companies to explore this. Our host Kait Borsay is joined by Stuart Keeble, Commercial Manager at Boskalis, a leading global dredging contractor and marine services provider to the offshore energy market, and Fabian Hippe, Managing Director of Menck, a specialist in pile driving technology and services for oil and gas, wind and civil engineering projects around the world. 29 mins
Meet our guests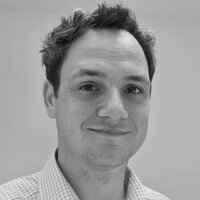 Stuart Keeble - Commercial Manager at Boskalis Subsea Cables, a leading global dredging contractor and marine services provider to the Offshore Energy market. Stuart is a chartered civil engineer with an extensive and diverse career in offshore and renewables engineering, built in the Dredging and Subsea Cable Lay and Trenching industries. Boskalis has a successful track record transporting and installing offshore wind farms, preparing the seabed and finding and removing unexploded ordnance before installing foundations and converter stations. Boskalis take on the procurement of foundations, manage the logistical process from the fabrication yard through to the installation out at sea. Once operational, Boskalis offer long-term subsea inspection, repair and maintenance services (IRM) and can provide light construction work.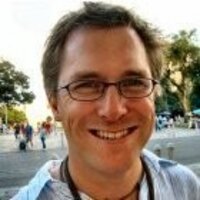 Fabian Hippe – Managing Director - MENCK GmbH, is a marine engineer with a focus on deep and ultra-deepwater site investigation and foundation installations. Fabian's specialities lie in marine geotechnical engineering with focus on deep and ultra deepwater site investigation and foundation installations, marine geohazard assessment and impact on foundation structures, gas hydrates impact on foundation structures and integrative knowledge and expertise in offshore oil & gas developments. For more than a century MENCK has led pile driving technology and services for oil and gas, wind and civil engineering projects around the world.
Episode 2: Cyber threats - helping the maritime industry understand and mitigate the risks
Strike & Delay cyber cover protects owners, operators, shipowners, charterers and traders – essentially anyone with an interest in a ship looking to protect their income and revenue stream from the effects of a delay arising from a cyber-attack.
In this episode of 'Alongside', we look at the threat of cyber-attacks in the maritime industry. As the sector becomes more and more reliant on connected technology, we ask how much of a threat is there and what needs to be done to counter those threats. Our host Kait Borsay is joined by Daniel Ng, CEO of Cyber Owl, a company which helps asset operators in the maritime and critical national infrastructure sectors manage cyber risks and ensure cyber compliance. We also hear from Georgie Furness-Smith, Senior Cyber Underwriter and Head of Maritime Cyber at AXIS Capital. 22 mins

Meet our guests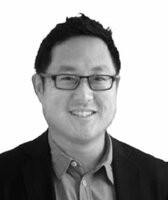 Daniel Ng - CEO at CyberOwl, is CEO of CyberOwl, a disruptive startup helping asset operators gain visibility and address the cyber risks to their distributed, remote assets, particularly in the maritime sector. Dan was previously Associate Director at KPMG, where he focused on the Defence, Security and Industrial sectors, working extensively to develop propositions and commercial strategies for global security, defense, technology and engineering companies such as Northrop Grumman, BAE Systems, Atos and BP.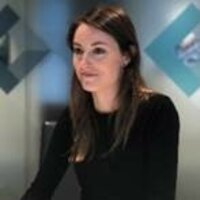 Georgie Furness-Smith – Senior Cyber Underwriter and Head of Maritime Cyber at AXIS Capital, spent 10 years working as a Marine Hull Underwriting in Lloyd's before becoming a Cyber Underwriter 4 years ago. Her areas of specialisation include Maritime Cyber and Cyber Property Damage.
Episode 1: Sterile Wheelhouse
In this episode we look at how the aviation and maritime industries are collaborating in order to improve safety. Our host Kait Borsay talks to Patrick Browne, founder of Flightdeck Safety Initiatives (FSi), and Jim Guidry from Kirby Corporation, the largest tank barge operator in the United States, transporting bulk liquid products throughout the Mississippi River System on the Gulf Intracoastal Waterway, along all three U.S. Coasts. Jim is a member of Standard Club and sits on the Standard Club Safety and Loss Advisory Committee, bringing together senior technical and marine managers from the club's membership to share knowledge and experience. 20mins
Meet our guests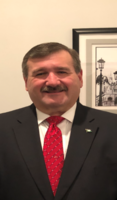 Jim Guidry - EVP Vessel Operations at Kirby Marine Transportation Group, began his career in the Maritime Industry in 1983. Jim served in every available capacity aboard the vessels owned and operated by his father's inland towing business, Guidry Enterprises, Inc. In 1987, Jim transitioned from the vessels to assume shore side responsibilities, at Guidry Enterprises, Inc. In 1994, Jim joined Kirby as Port Captain of Sabine Towing and Transportation's fleet of inland boats and barges. In 1996, Jim transferred to Houston, TX when Kirby Inland Marine, LP was formed by the combination of nine individual operating companies.
Jim is currently serving as the Executive Vice President of Vessel Operations for Kirby Marine Transportation group. He is responsible for the Kirby Training Centre, Vetting Department, Quality Department, Vessel Crewing Department, and Recruiting Department. In addition to managing the operations of both owned and chartered inland towing vessels, inland tank barges, and the fleet of coastal ATB's and wire units.
Jim has served as the President of Texas Waterway Operators and Co-Chair of AWO's River Industry Executive Task Force. He currently serving as the Incident Commander for the Kirby Corporation Incident Management Team as a qualified Type I, Planning Section Chief and Incident Commander. Jim leads this team to ensure the readiness to respond to both man-made and natural disasters.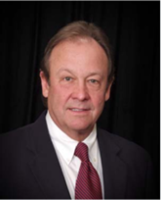 Patrick Browne, BMiI, ATP, CRMI founder and President, Flight Deck Safety Initiatives, is a former pilot with Continental Airlines (now merged with United Airlines). Patrick obtained his wings in South Africa in 1972. Since then Patrick has accumulated over 18,000 hours of military and commercial jet flight time. From 2000 Patrick has focused mainly on the creation and delivery of Crew Resource Management (CRM) safety programs to high-risk industries such as Aviation (Commercial, Corporate, USAF, NASA) Maritime Shipping, Medical, Mining, Petrochemical and Railway.
CRM training encompasses a wide range of knowledge, skills and attitudes, including communications, situational awareness, problem solving, decision making and teamwork, together with all the attendant sub-disciplines which each of these areas entails. CRM can be defined as a management system that makes optimum use of all available resources - equipment, procedures and people - to promote safety and enhance the efficiency of high-risk industry operations.
Over the past 18 years he has delivered these safety programs globally to over 12,500 participants. Courses are based on "Lessons from the Flight Deck". ™
Season 1
Episode 4: North Atlantic Right Whale
Our focus for this episode is on the shipping industry's role in protecting the critically endangered right whale and marine ecosystems. We're joined by Moira Brown, Senior Scientist at the Canadian Whale Institute and Rhiannah Carver, Director, Enterprise Project Management Office and Sustainability at CSL. 17 mins.
Meet our guests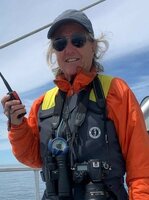 Dr. Moira Brown is senior scientist with the Canadian Whale Institute (Campobello Island, NB), member of the Campobello Whale Rescue Team and emerita scientist with the Anderson Cabot Center for Ocean Life at the New England Aquarium (Boston, MA). Her research interests include population biology and demographic studies of North Atlantic right whales. Her conservation work is focused on working with the fishing industry on entangled whale response, especially of right whales, and with the shipping industry on reducing the risk of vessel whale collisions in Atlantic Canadian waters.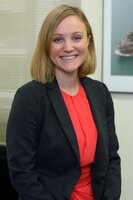 Rhiannah Carver is the Director of the Enterprise Project Management Office and Sustainability for The CSL Group ("CSL"), a leading provider of marine dry bulk cargo handling and delivery services and the world's largest owner and operator of self-unloading vessels. Rhiannah is leading the evolution of CSL's ESG program and working on strategies to address sustainability risks and opportunities. Prior to her current role, Rhiannah held multiple positions across CSL in the environment and safety functions.
Episode 3: Alternative Fuels
In this episode, with the need to reduce carbon emissions becoming more critical, our topic is alternative fuels. We'll discuss the viable options for the shipping industry and the challenges of adopting new fuels. Our guests are Nick Potter, Head of Shipping and Maritime for Shell in Asia Pacific and the Middle East and Saunak Rai, General Manager of FueLNG. 18 mins
Meet our guests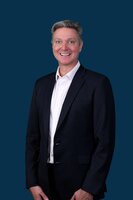 Nick Potter is Shell's Shipping & Maritime head in Asia-Pacific and Middle East. He is currently Vice Chairman and Director of the Oil Companies International Marine Forum (OCIMF) and a Board Member of the Singapore Maritime Foundation (SMF). Until recently, he was Chairman of the Lloyds Register Asia Shipowners Committee. Prior to rejoining Shell and returning to Singapore, he was the global head of Maritime for BG Group.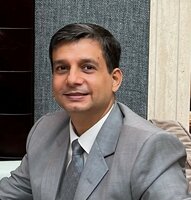 Mr. Saunak Rai is heading "FueLNG", a Joint venture of Shell and Keppel, a LNG bunkering company providing LNG as bunkers to customers through truck to ship and ship to ship operations. Mr. Saunak Rai is also the Deputy Chairman of the National Technical Committee for LNG Bunkering in Singapore. Mr. Saunak Rai graduated with President's Gold Medal in Nautical Science from Mumbai University and has completed his Master's in Business Administration from Copenhagen Business School, Denmark. Mr. Saunak Rai is a licensed Master Mariner and has extensive experience of operating Tankers, Bulk Carriers, Gas carriers, LNG vessels, and Container vessels. He is also a certified Chartered Ship Broker and Fellow and Executive Committee Member of the "Institute of Chartered Ship Brokers". Saunak is also Singapore Ambassador of Copenhagen Business School
Episode 2: Major Shipping Casualty
This time, we're looking at what happens during the initial response to a major shipping casualty and how technology can help in making the right decisions during the emergency response. We're joined by Richard Janssen, Managing Director, SMIT Salvage and Sam Kendall-Marsden, Director of Claims, Standard Club. 27 mins
Meet our guests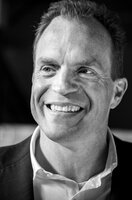 Richard Janssen - President of the International Salvage Union and Managing Director of Smit Salvage, has more than 25 years' experience of the marine salvage, towage, offshore and energy sectors. He was part of the Smit teams that delivered many well-known and complex salvage and wreck removal cases often with innovative engineering and pollution prevention requirements, including the Ievoil Sun, Kursk, Ehime Maru, Tricolor, MSC Chitra, Perro Negro 6, Troll Solution, Baltic Ace, Modern Express and Maersk Honam.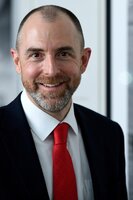 Sam Kendall-Marsden – Director of Claims - Standard Club. Sam spearheaded the club's responses to the MSC Chitra, MV Rena, Costa Concordia and Amadeo I casualties and provides ongoing advice and support to colleagues at the club in relation to casualty management.
Episode 1: The Northwest Passage
Welcome to a new podcast for the shipping industry across the world. Our focus for this episode is the notorious Northwest Passage - its viability as a trade route and it's challenges. Sharing their expertise are Captain Duke Snider, ice navigator, founder and CEO of Martech Polar Consulting and Tim Keane, Senior Manager, Arctic Operations and Projects at FedNav. 16 mins
Meet our guests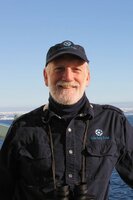 Captain David (Duke) Snider - CEO and Principal Consultant of Martech Polar Consulting Ltd, a privately-owned company providing global ice navigation services and support for polar shipping, ice navigation, polar research, expedition logistics support and ice related consulting services.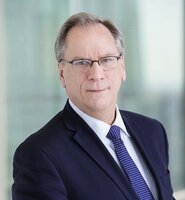 Tim Keane – Fednav Limited, Senior Manager – Arctic Operations and Projects, Began his career at Fednav on the operations side in 1977. Since 1997, has been managing the commercial operations of the company's Arctic business line including the commercial management of the NUNAVIK, UMIAK I and the ARCTIC, the company's icebreaking bulkcarriers.