Seafarer satisfaction on the rise, shows latest Seafarers Happiness Index
After reaching a record low last quarter, seafarer happiness data rises, showing how changes made by the industry can make a difference.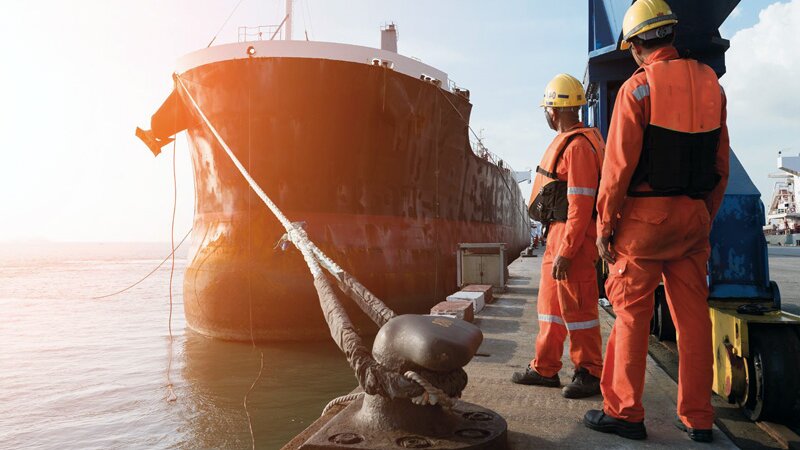 The release of the 2022 Quarter 2 Seafarers Happiness Index today shows that seafarer happiness levels has risen significantly to 7.21/10, up from 5.85 in the previous Quarter.
The detailed report, based on thousands of anonymised responses to 10 key questions, is compiled quarterly by the welfare charity Mission to Seafarers, with support from Standard Club and Idwal.
The latest results reflect an overall increase in scores which is encouraging, taking into consideration a backdrop where the world reports varying stages of success in the fight against the pandemic and subsequently dealing with the Ukraine/Russia fallout. With more vaccinations, more frequent crew changes, wage rises and new amendments to the Maritime Labour Convention (MLC), there has been a knock-on effect for seafarer optimism.
"This uptick in the scores is a reflection that the voices of seafarers worldwide have been heard and small steps are being taken to ensure their wellbeing at sea," says Capt Yves Vandenborn, Director of Loss Prevention at Standard Club, "However, there is still much to be done and the industry cannot rest on its laurels."
Indeed, superficial improvements can only induce fleeting optimism for the future which can easily be eroded if the industry does not attend to the root issues that seafarers consistently raise.
As a keen observer of the seafarer condition, this positivity can only be sustained if the industry continues to work on building a safe and healthy working environment for all.
The Seafarers Happiness Index report clearly shows that the ability to keep fit and healthy, the provision of good internet connections, training and protected rest hours correlate with seafarer happiness levels.