Unpacking Seafarers Happiness 2021 Q4 Survey Results
The results from the Seafarers Happiness Index (SHI) survey reflective of the final quarter of 2021 were published last week.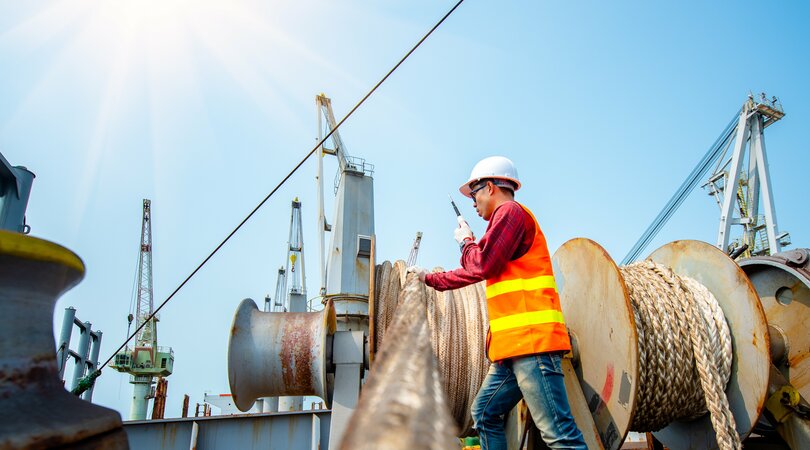 The Seafarers Happiness Index (SHI) Quarter 4 results wrap up 2021, demonstrating how the 'general happiness' of seafarers goes hand in hand with the international response to the yo-yo nature of the Covid-19 pandemic. Where there has been an opening up of borders, the optimism has seen sentiment rise, while in times of rising infections and travel bans/ movement limitations, the fears and frustrations are mirrored accordingly.
Q4 SHI reports an overall average score of 6.41/10, down from 6.59 in Q3, reflecting worrying signs that the unpredictable nature of covid is having a serious impact on mental health.
From the demography of seafarers who took the survey, there remains 20% who have been on board for over nine months. Covid delays to crew changes can spiral into problems very quickly and leave seafarers no choice but to serve on board for far longer than contractual periods.
With more time spent on board amidst a period of uncertainty and concerns, it is inevitable that interactions with fellow crew becomes strained. With mounting tensions and pressures, small disagreements can be magnified and give rise to incidences of bullying. This was more evident on vessels with a significant degree of cultural or national mixing.
Given a higher mix of nationalities on board, food can be another divisive factor. It can be challenging for the cook to factor in cultural and religious backgrounds or to ensure the sufficient varieties. More notably the quantity and quality of food provisions must be maintained, and dishes should not be repeated day in/day out.
Provision of satisfactory facilities on board has also come under scrutiny as many report less than desirable gym conditions and equipment. Extending from this is the increase in workload. Many seafarers claimed of working 12 hours (or even more) per day, leaving them lesser time to work out. Coupled with less than ideal food quality and lack of movement, it is not uncommon for seafarers to put on weight to the detriment of their health in the long term.
We will continue to delve into the Q4 survey results, piecing together the seafarer condition and what implications this has for the future of the shipping industry.
The Loss Prevention department at Standard Club is dedicated to improving seafarer welfare, and testament to that commitment, the club is a signatory on the Neptune Declaration on Seafarer Wellbeing and Crew Change as well as a proud sponsor of the Seafarers Happiness Index, an initative lead by Mission to Seafarers.
Category: Loss Prevention