More Sanctions are issued against Russia by the EU, UK, and US
The economic sanctions targeting Russia continue to evolve and escalate with many being coordinated among the EU, UK, US, and their allies including sanctions against President Putin and the Central Bank of Russia. Members are encouraged to monitor developments in real time. Below is a summary of some of the recent actions.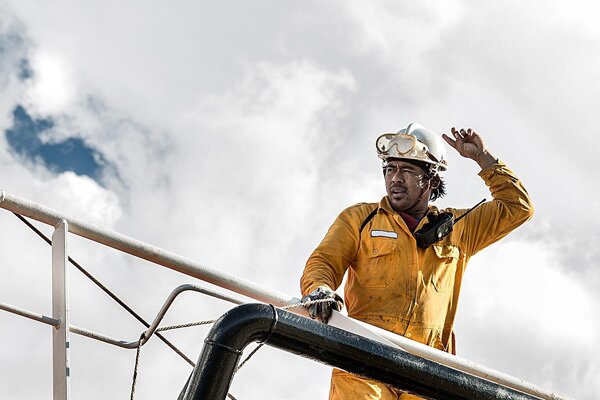 EU
On 25 February the EU decided to freeze the assets of President Putin and the Russian Minister of Foreign Affairs, Sergey Lavrov. In addition, the EU imposed restrictive measures on the members of the National Security Council of the Russian Federation and on the remaining members of the Russian State Parliament who supported Russia's recognition of the two Ukrainian territories of Donetsk and Luhansk as self-proclaimed republics.
The EU Council also agreed a further package of restrictive measures to respond to the military aggression carried out by the Russian Federation against Ukraine. It expands the existing financial sanctions with the aim of cutting Russian access to EU capital markets. These sanctions target 70% of the Russian banking market and key state-owned companies.
This sanctions package came into effect on 26 February 2022 and is set out in Council Regulation (EU) 2022/328 amending Regulation (EU) No. 833/2014 concerning restrictive measures in view of Russia's actions destabilising the situation in Ukraine.
Export bans
The major trade provisions of the Regulation are set out below, which include a prohibition on the sale, supply, transfer or export of:
dual-use goods and technology, to Russia or for use in Russia. These new sanctions remove the requirement that the dual-use goods must be for military use or for military end-users and instead imposes a blanket ban on the supply of dual-use items to any Russian person or for use in Russia. For the purposes of this Regulation, "dual-use goods and technology" means the items listed in Annex I to EU Regulation 2021/821, which is available by clicking here.
specific goods and technology, listed in the Regulation, which might contribute to Russia's military and technological enhancement, to Russia or for use in Russia.
specific goods and technology, listed in the Regulation, suited for use in oil refining, to Russia or for use in Russia.
specific goods and technology, listed in the Regulation, suited for use in aviation or space industry, to Russia or for use in Russia.
For each of the aforementioned prohibitions on exports of goods and technology, there is a corresponding prohibition on the provision of technical assistance, financing or financial assistance or brokering services related to the goods and technology. Financial assistance is defined to include insurance and reinsurance.
These prohibitions apply irrespective of whether the goods or technology originate in the EU or not.
The Regulation sets out specific grounds on which the exporters can apply to the competent authority of the EU member state for a partial or temporary exemption from the prohibitions in respect of contracts executed into prior to 26 February 2022. These grounds include humanitarian, medical applications, maritime safety software updates and personal use (generally covering personal effects and tools of trade not intended for sale).
Financial restrictions
Restrictions have been imposed on financial transactions between the EU and Russia in an effort to impede access by certain Russian entities to capital markets and the Russian Government's ability to finance its military operations. These build upon existing restrictions that have been in place since 2014.
It is prohibited to deal with "transferable securities and money-market instruments" issued after 12 April 2022 in respect of the following Russian banks: Alfa Bank, Bank Otkritie, Bank Rossiya and Promsvyazbank and eight Russian state-owned companies: Almaz-Antey, Kamaz, Novorossiysk Commercial Sea Port, Rostec, Russian Railways, JSC PO Sevmash, Sovcomflot, and United Shipbuilding Corporation.
In addition, EU trading venues will be prohibited from listing or providing services in relation to shares of Russian state-owned entities on EU trading venues.
It also prohibits the acceptance of any deposits from Russian nationals or entities established in Russia, if the total value of deposits exceeds €100,000 (this is not applicable to EU nationals).Further details can be found here.
Visa restrictions
The EU has suspended its visa facilitation process allowing for privileged access to the EU for Russian diplomats, other officials and businesspeople (see Council Decision (EU) 2022/333 available by clicking here.)
UK
On 25 February 2022, the UK designated Russia's President Putin and Minister of Foreign Affairs Sergey Lavrov to the sanctions list. Their UK-based assets were frozen immediately, and UK companies will be barred from providing goods, services, or assets to them.
US
Like the EU, the US announced significant new controls on the export, reexport, or transfer (in-country) to Russia of items subject to the US Export Administration Regulations (EAR). According to US authorities, the revised controls are intended to primarily target the Russian defence, aerospace, and maritime sectors. The controls took effect on 24 February 2022. These rules are complex and require careful review for any transaction involving items subject to the revised EAR rules. Further details can be found at the US Department of Commerce website here.
The US also designated President Putin and Minister Lavrov to the SDN list. The designations were made pursuant to EO 14024 and announced on 25 February 2022. Their US-based assets are thus blocked, and US persons are prohibited from engaging in any transaction involving them. Non-US persons also face a risk of sanctions if they provide 'material assistance' to or on behalf of the blocked individuals as set forth in EO 14024.
Further developments – as at 28 February
On 26 February, the EU, UK, US, and Canada agreed to block certain Russian banks from access to the SWIFT payments system, although the banks have not yet been identified. Japan joined the agreement the next day.

On 27 February the EU announced that it is closing its airspace to Russian aircraft and banning Russian state media outlets. Russian planes have also been banned from UK airspace. Russia has retaliated by closing its airspace to flights from several EU countries. The US has not (yet) banned Russian planes from its airspace.

The EU has also announced that it will introduce restrictive measures targeting key sectors of the Belarus economy, e.g. the export of mineral fuels, tobacco, wood, timber, cement, iron and steel as a result of its support for Russia's hostilities against Ukraine.

The EU and the UK have announced that they will freeze the assets of the Central Bank of the Russian Federation. The UK will take immediate steps to bring into effect restrictions to prohibit any UK person from undertaking financial transactions involving the Russian National Wealth Fund, and the Ministry of Finance of the Russian Federation.

The US implemented such a freeze on 28 February with the issuance of Directive 4 under EO 14024. Directive 4 prohibits US persons from engaging in any transaction involving the Central Bank of Russia, the National Wealth Fund of Russia, or the Russian Ministry of Finance, including any transfer of assets to such entities or any foreign exchange transaction for or on behalf of such entities. These Russian entities are not designated to the SDN list. They are designated to the Non-SDN Menu-Based Sanctions (NS-MBS) List maintained by the Office of Foreign Assets Control. Nevertheless, US persons including US banks and their foreign branches are prohibited from engaging in the identified transactions involving these Russian entities.

Concurrently with issuance of Directive 4, the US updated Russia-related GL 8 pertaining to energy-related transactions. The revised general license (GL 8A) extends the authorization for transactions related to energy to the Central Bank of Russia. This is in addition to the five Russian banks identified in the original GL 8. A copy of GL 8A is available here.

On 28 February 2022, UK Transport Secretary told all UK ports to deny access to 'any Russian flagged, registered, owned, controlled, chartered or operated vessels.' The announcement is brand new. Its impacts are being considered by the club.
The club continues to closely monitor the situation and will update members about further developments. If you have any queries, please contact your usual club contact.
Categories: Sanctions, Ukraine / Russia