Article: Addressing the crew change crisis - COVID-19 and seafarer human rights
News & Insights 8 June 2021
---
The UN proclaimed the 'Universal Declaration of Human Rights (UDHR)' in 1948 as a common standard of achievement for all peoples and all nations. It is difficult to imagine that in 2021 the world is struggling to ensure that these...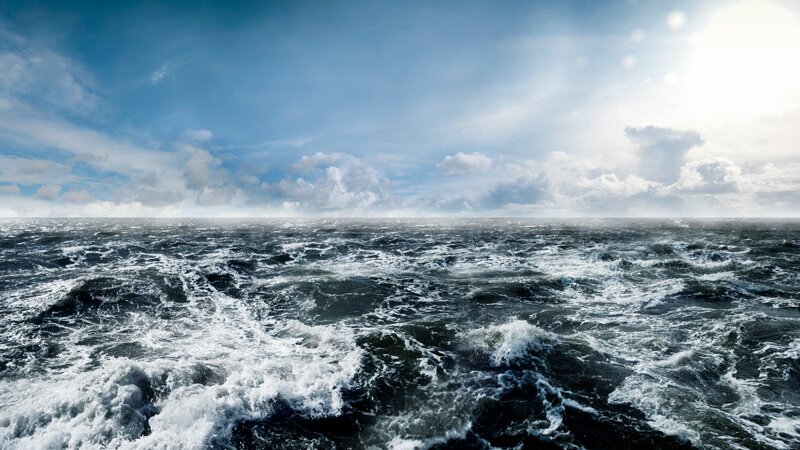 The UN proclaimed the 'Universal Declaration of Human Rights (UDHR)' in 1948 as a common standard of achievement for all peoples and all nations. It is difficult to imagine that in 2021 the world is struggling to ensure that these basic rights are upheld.
WHO COVID-19 dashboard figures show that the pandemic has wreaked havoc across the globe with over 170 million confirmed cases and over 3.5 million deaths. In these unprecedented times, the world has come to recognize the 'essential workers', the extraordinary people who have come forward to ensure that while we remain trapped in a lockdown, we still have access to necessities such as food, water, power, healthcare and internet. Nevertheless, there is a tendency to only recognize the last link in the supply chain that transfer these necessities to us, the key workers we see in operation. We see these products and services being delivered to us, but what we sometimes fail to realize is how our access to them has been obtained.

As global citizens we need to appreciate the vital role played by seafarers in ensuring the global supply chains do not stop, the supermarkets are stocked, fuel tanks are full, essential medical supplies and medicines reach the furthermost corners of the world and the e-commerce platforms are able to deliver. As per the latest reports from IMO in their 'Crew changes: A humanitarian, safety and economic crisis' article, in March 2021 over 200,000 seafarers are stranded, waiting to either be relieved or join their ships. These seafarers are deprived of the 'luxury' of basic fundamental human rights such as the right to physical and mental health, access to family life, and freedom of movement as countries impose restrictions to control the spread of the pandemic.

Even during pre-covid times, seafaring involved long periods of time away, out at sea far from family and friends on a busy 24/7 routine for months without any significant break or holiday. Sadly, today the situation is even worse as seafarers struggle to go home or get access to medical care. Even the basic schedule of going home after completing a contract has become an arduous undertaking which requires a fair bit of planning, support and luck.

Seafarers are the lifeblood of maritime, and therefore global, trade and it is imperative that they are provided with the necessary protections, care and support to allow them to exercise their basic rights in relation to their employment. This in turn will help ensure that global trade and the necessities it underpins can be sustained and thrive, bringing improvement to all.

However, it is disappointing to see that those protections, care and support that were in place have often been eroded or forgotten during the course of the pandemic, and rarely have new safeguards been implemented which adapt to the unprecedented times we find ourselves in. For example, only 60 of the 174 member states of IMO have designated the seafarers as 'key workers' to:

1. facilitate crew change, access to medical care and travel,
2. address challenges faced by seafarers as a result of the pandemic to support global supply chains, and
3. address maritime labor issues.

At the Standard Club we welcome and fully support the launch by the UN of the 'Human Rights Due Diligence Tool', which is a joint initiative of the UN Global Compact (UNGC), the Office of the High Commissioner for Human Rights (UN Human Rights), ILO and IMO. These organizations advocate for business enterprises to undertake human rights due diligence to identify, prevent, mitigate and address adverse human rights impact on seafarers resulting from restrictions to crew changes, and lobby governments and maritime transport providers to ensure respect for seafarers' rights.

The tool intends to help businesses including charterers and cargo owners to uphold their responsibilities to seafarers during the covid-19 related crew change crisis by providing voluntary actions, practical steps and guidance for businesses. It consists of three parts, each with a checklist of human rights due diligence for businesses to take and are a response to the ongoing crisis concerning crew changes. The tool includes an overview of the key risks to the rights of seafarers from covid-19 and examples of collective actions that businesses and their partners can take to perform their responsibilities and promote seafarer rights.

IMO has also established the Seafarer Crisis Action Team (SCAT) to help resolve individual cases, working alongside other organizations like ILO, ICS and ITF. SCAT contacts representatives from national governments, NGOs, trade unions or relevant associations to find solutions to the cases of individual seafarers.

As one of the signatories of the Neptune Declaration, the Standard Club recognizes that it is a shared responsibility to resolve the crew change crisis and urges the implementation of four key actions of the declaration:
recognize seafarers as key workers and give them priority access to COVID-19 vaccines
establish and implement gold standard health protocols based on existing best practice
increase collaboration between ship operators and charterers to facilitate crew changes
ensure air connectivity between key maritime hubs for seafarers.
The club has always recognized the importance of crew physical and mental wellbeing and has been promoting this to its members for a number of years through various means, most notably through the publication of the award-winning book, 'The Human Element: A Guide to Human Behaviour' as well as the 'Being Human in Safety-Critical Organisations' and the 'Behaving Safely: A practical guide for risky work' publications.

These publications primarily talk about the human interface in safe ship operations. The importance of human factors such as teamwork, resilience, mentoring and communication are key to having a safe ship. It is hard to imagine that without the wellbeing of the individual, a team would succeed.

The club has been involved in a number of projects with specific focus on seafarer wellbeing. We released the seafarer wellbeing poster campaign in November 2019 which focuses on the various aspects of physical, mental and social wellbeing. Standard Club has been working with other industry partners such as ISWAN and Mission to Seafarers and have organized a number of webinars which are available on the Standard Club Youtube channel. Our 'Standard Safety: Seafarer Wellbeing' edition talks about a variety of topics which can help to improve wellbeing. We are proud to be the Health and Wellbeing sponsor of The Mission to Seafarer's The Sea newspaper and the Seafarers Happiness Index.

Seafarers today are stressed and tired. It is not so much the physical work but the anxiety of when they will be able to get back home safely and the fear for the safety of their families as the pandemic in many countries is spreading at a record pace.

It is important that we speak to our seafarers now, empathize and support them, help them get access to vaccinations and medical care and relieve them of the stress regarding when they will be able to get back home.
The club encourages all the stakeholders to come together in this crisis to assist and protect seafarers and ensure that their rights are not violated and that the world trade keeps moving safely under the care and watchful eyes of happy seafarers.
The International Group of P&I clubs (IG) has a dedicated webpage with information on COVID-19 restrictions at various ports to assist the members in planning crew change. ICS and other industry bodies have come up with guidance on management of covid-19 onboard ships and vaccination.
For more information please refer to the club's dedicated webpage on Seafarer Wellbeing and covid-19 or get in touch with your usual club contacts.
Category: COVID-19