このガイドは、日本語で再発行された独自のマスターガイドシリーズの最初のものです。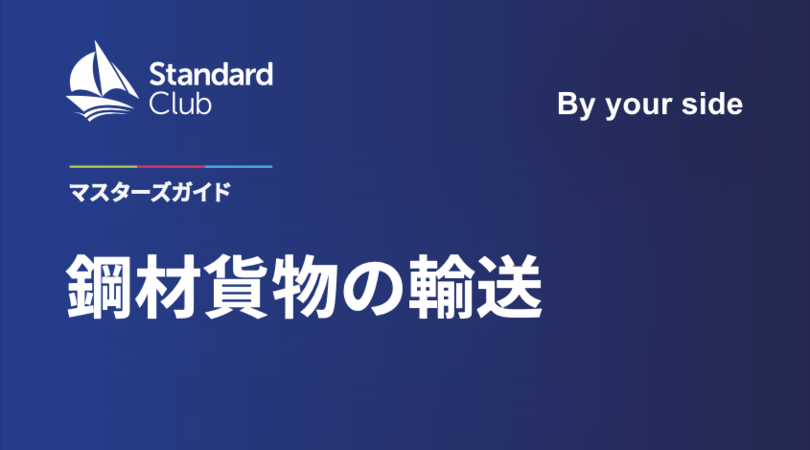 私たちのロスプリベンションチームは、チームの元船員の専門知識を生かし、関連業界精通者からの意見を組み合わせて作成された独自のマスターガイドシリーズを執筆して公開しました。それぞれが船上操作の主要分野でベストプラクティスを達成する方法に焦点を当てています。
ガイドの目的は、日常の船上操作中のよく見られる過失や間違いに起因するクレームを排除するのに役立つ 実用的かつ技術的アドバイスを提供することです。
鋼材貨物の運送に関するマスターガイドは、2009年に初版が作成されました。現在、その第3版である本新版では、積付、重量分散およびCalifornia Block Stowageの原理に関する追加の助言を掲載しています。このガイドは、日本語で再発行されたシリーズの最初のものです。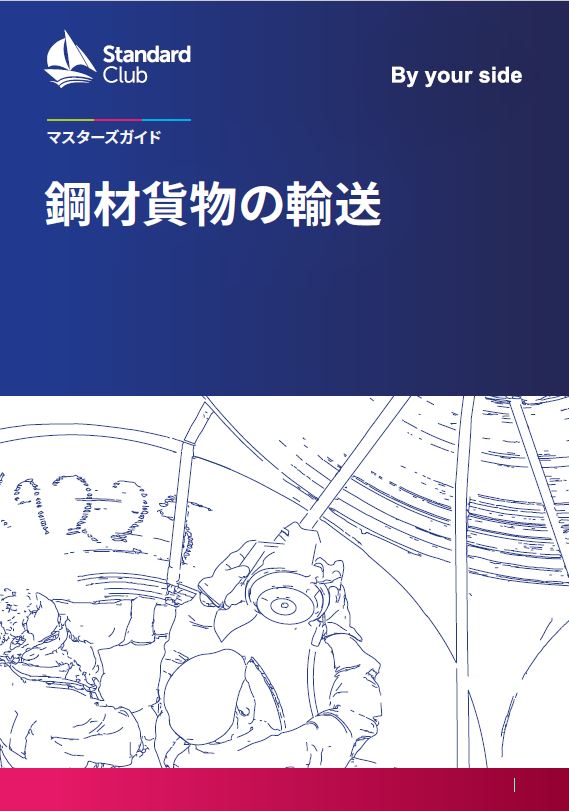 Our loss prevention team has written and published a unique series of Master's Guides, created by harnessing the professional knowledge of the former seafaring members of the team, combined with input from relevant industry experts. Each one focuses on how to achieve best practice in key areas of shipboard operations.
The aim of the guides is to provide practical and technical advice that will serve to eliminate claims deriving from common errors and mistakes during routine shipboard operations.
A Master's Guide to the Carraige of Steel Cargo was first produced in 2009. Now in its third edition, this new version includes additional advice on the principles of stowage, weight distribution and California Block Stowage. This guide is the first in the series to be republished in Japanese language.
カテゴリー: Loss Prevention