The Democratic People's Republic of Korea (North Korea) has become the focus of increasingly comprehensive and hard-hitting sanctions.
The United Nations (UN) first implemented sanctions against North Korea in 2006 (pursuant to UN Council Resolution 1718), in response to its nuclear weapon and ballistic missile tests. The United States (US) followed suit shortly after by introducing sanctions in 2008 (under Executive Order 13466).
The EU implemented its own sanctions in 2016 (under Council Regulation (EU) 2017/1509) in response to the continued development of North Korea's nuclear weapon and ballistic missile programmes. The UN and US followed suit by implementing extensive sanctions.
In 2018, the US Department of the Treasury issued a sanctions advisory (which was updated in 2019 and is available here) to alert persons globally to deceptive shipping practices used by North Korea to evade sanctions. It warned that these practices may create significant sanctions risks for parties involved in the shipping industry. In 2020, it issued a further advisory, which is available here.
The key feature of these sanctions regimes is that they are very wide-ranging, as summarised below.
UN Sanctions
Arms embargo
Ban on the export to North Korea of items relating to nuclear, ballistic missiles and other weapons of mass destruction (WMD) related programmes
Ban on the export from North Korea of coal, iron and iron ore, gold, titanium ore, vanadium ore, copper, nickel, silver, zinc, lead and lead ore, food and agricultural products, machinery, electrical equipment, earth and stone including magnesite and magnesia, wood and vessels
Ban on the export to North Korea of all industrial machinery, transportation vehicles, iron, steel and other metals
Restriction on the export to North Korea of all refined petroleum products
Restriction on the export to North Korea of crude oil
Ban on the export to North Korea of aviation fuel, jet fuel, rocket fuel, all condensates and natural gas liquids
Ban on the export to North Korea of luxury goods, seafood, textiles and statues
Member states are required to seize, inspect, freeze and impound any vessel in member state territorial waters found to be involved in prohibited activities
Member states are prohibited from chartering their flagged vessels or aircraft to North Korea
Member states are required to de-register any vessel owned, operated, or crewed by North Korea and to deny port entry to vessels owned or controlled by a designated individual/entity
Members state nationals/entities are prohibited from facilitating or engaging in ship-to-ship (STS) transfers to or from North Korean-flagged vessels of any goods or items that are being supplied, sold, or transferred to or from North Korea
US sanctions
In addition to the UN sanctions referred to above, the US has imposed the following:
Prohibition on all transactions with the Government of North Korea or the Workers Party of Korea
Extremely wide-ranging import restrictions on North Korean goods and export restrictions on nearly all goods and services to North Korea
Prohibition on vessels that have called at a port in North Korea in the previous 180 days, and vessels that have engaged in a STS transfer with such a vessel in the previous 180 days, from calling at a port in the US
Prohibition on registering vessels in North Korea, obtaining authorisation for a vessel to fly the North Korean flag, and owning, leasing, operating, or insuring any vessel flagged by North Korea.
EU sanctions
In addition to the UN sanctions referred to above, the EU has implemented the following:
Prohibition on investment in and with North Korea
Personnel remittances that can be sent to North Korea have been reduced from €15,000 to €5,000
The list of luxury goods subject to an import and export ban has been expanded
Prohibition on providing computer services and services linked to mining and manufacturing in the chemical, mining and refining industry to people and entities in North Korea
UK sanctions
Post Brexit, the UK has implemented The Democratic People's Republic of Korea (Sanctions) (EU Exit) Regulations 2019, which mirror the EU sanctions against North Korea. Further details can be found here.
Conclusion
North Korea is a country that remains a target of wide-ranging and punitive sanctions imposed by the UN, US and EU (and UK). The collective effect of these sanctions is that the vast majority of trade and commercial activity connected to North Korea is prohibited for shipowners and all other participants in the maritime industry.
We recommend that members should proceed with extreme caution when considering involvement in any trade with a possible connection to North Korea. It is likely that any such trade will be subject to scrutiny, which may result in vessels being subject to search and detained at ports whilst suspicious activity is investigated. Members should be aware that any activity in breach of sanctions will result in insurance coverage being immediately withdrawn and a very high likelihood of severe penalties being imposed. Even if it were possible to undertake legitimate trade with North Korea, members should bear in mind that the club is very unlikely to be able to support vessels trading to North Korean ports, with payment of claims and fees, and the provision of security liable to be very delayed and perhaps completely prohibited.
If members have any queries regarding the above, they should contact their usual club contact.
Circulars issued by the club
Circulars
14 January 2019
Available in:
North Korea Knowledge & News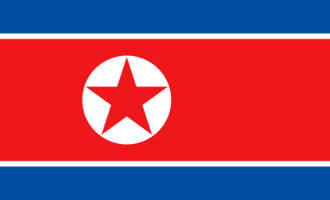 Key contacts