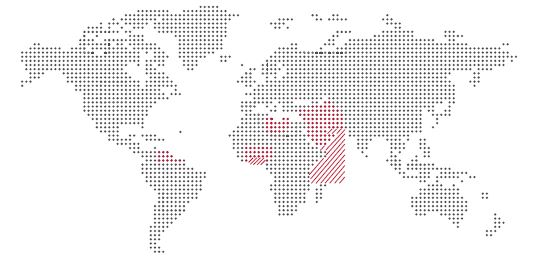 Current high-risk areas of the world where we require additional premiums are shown here.
Singapore War Risks Mutual works in partnership with Risk Intelligence, a leading company in security risk management. The company provides us with near real-time intelligence updates on global security risks via a cloud-based system. By having this intelligence to hand we can offer our members accurate risk advice as well as setting the most appropriate premiums for high-risk areas.
We also receive monthly reports which are disseminated to the membership, allowing members to see developing trends as well benefiting from more in-depth analysis of regional hotspots and monthly focus areas.
Key contacts
How do I get a quote?
Contact our Singapore War Risks Mutual Class underwriting team.